Interiors
September 22, 2021
Bringing an Empty Property to Life: The Property Staging Process
A newly refurbished property can be fresh and modern; something on the top of many homebuyers' wish lists. But without furniture to bring the space to life, an empty room can seem uninspiring and difficult to imagine living in. Darren Hopcroft, Property Expert of Fine & Country Rickmansworth and Chorleywood saw a great opportunity in a significant and substantial five-bedroom detached home that had been sat on the market with another agent for 11 weeks. Calling upon Fine & Country Property Staging for their design excellence and experience, an echoey, executive-style property became a dream home, which achieved an "agreed sale" for the Guide Price of £2,500,000 in a matter of days after its first and only viewing.
Watch this property come to life as we hear from the property experts while they work behind the scenes and hear from our agent:
Staging an empty property
Unpacking your belongings and making the home look perfect when you move to a new house can take a tremendous amount of time, as many of us have experienced. So how easy is it to transform an empty home?
Taking a total of two days, the Staging team first delivers all the furniture, putting sofas, beds, tables and various other amenities out in each room with a general placing. On day two, the Dressing team arrive to hang pictures and mirrors, make the beds and dress the rooms with home accessories to add the final touches and complete the home.

Arranging the furniture
While furniture was unloaded from the delivery van, Kate from Fine & Country Property Staging described her vision for breathing life into the space.
Kate said, "In this house, particularly, it has a really big open-plan room that is quite difficult for potential buyers to know what they would do with it so, in this instance, we're going to make it into a big family room. We're going to have a music area and a sitting area, a TV area, and we've got a table tennis table to put in it so that people can see the value of such a huge room, rather than walking into it and thinking, "what are we going to do with this?""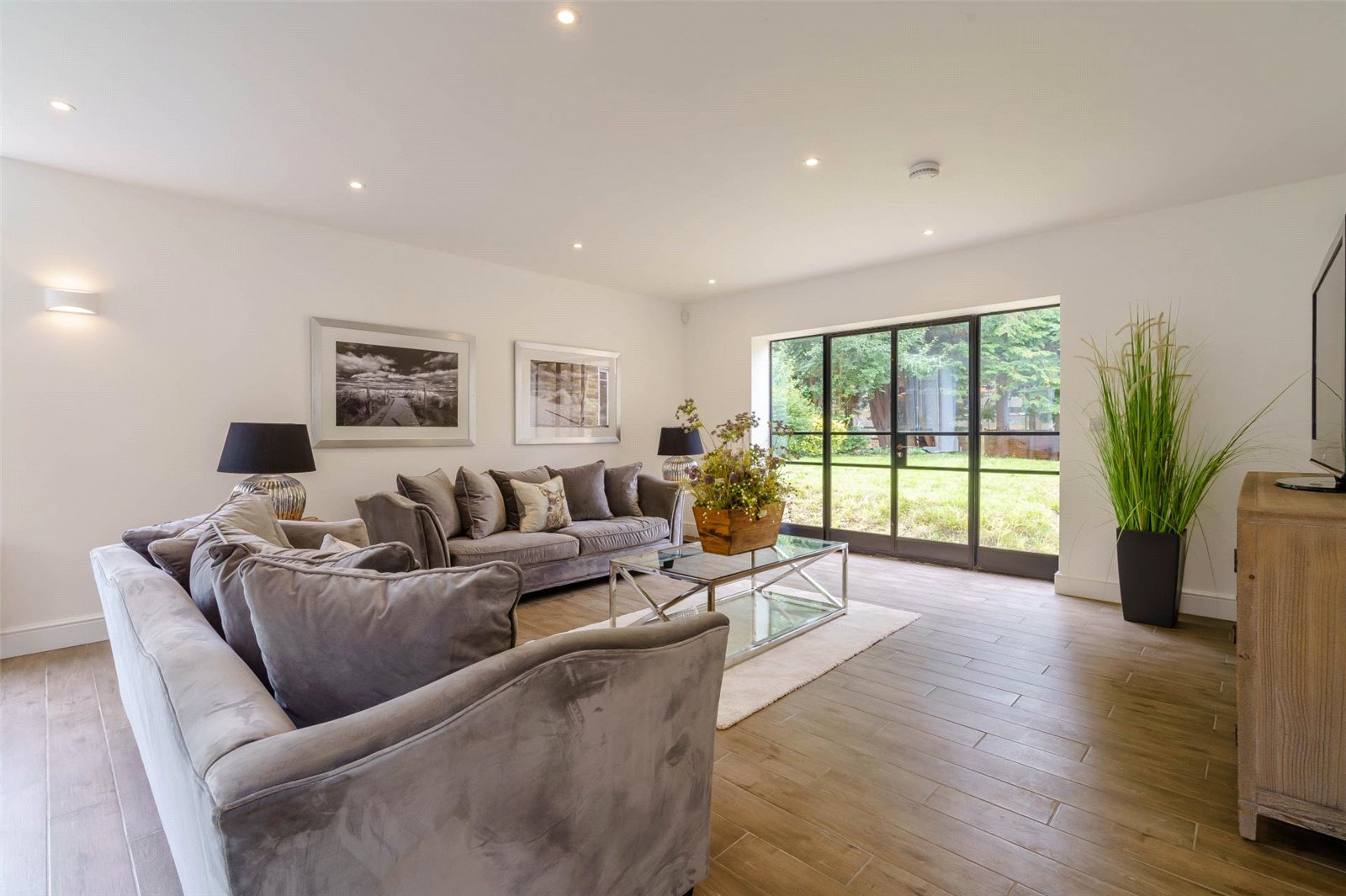 How does staging affect a house sale?
It is not uncommon for empty properties to sit on the market for months, with many homebuyers overlooking beautiful homes. Without furniture to suggest the purpose or dimensions of a room, it can be difficult to visualise living in that space. Often, a remarketed property, furnished and styled by Fine & Country Property Staging sells within only one week, demonstrating the value of presenting a property in its best light.
Want to see more staged homes with Fine & Country Property Staging? Take a look at this Award-Winning Property Staging in Northampton, see how the team Re-invents a Nottingham Family Home or read about this Successful Sale with Fine & Country Property Staging.
Selling the home
This stunning and substantial family home was originally on the market with another estate agent for 11 weeks before property expert of Fine & Country Rickmansworth & Chorleywood, Darren Hopcroft, stepped in to maximise the selling potential of the property. Following the property tranformation by Fine & Country Staging & Styling, the property secured a sale at the guide price of £2,500,000, within four days of the property going on to the internet.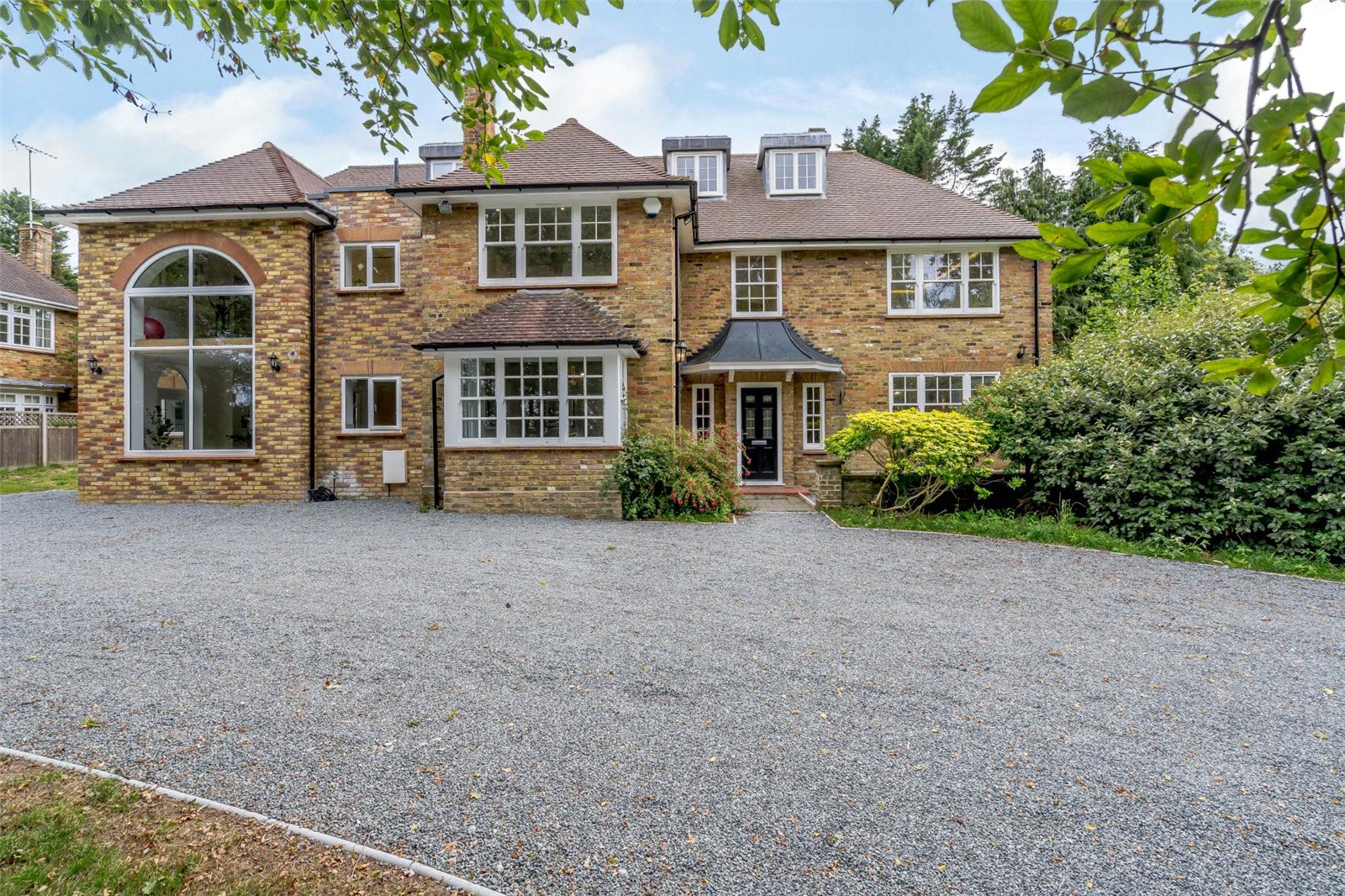 "When I walked into Keepers Lea I could see straight away that potential buyers were getting lost, trying to visualise what they could do with the space on offer, as the property was completely empty. So, I suggested to the seller we stage to property to help buyers see what can be done. The property had previously been on the market with another agent for 11 weeks with no offers and limited viewings. Once the staging was complete, the vendor was amazed at the transformation and internal video we were able to create to put on the internet showing off the newly presented property.
"This encouraged the very first viewing to offer the full Guide Price. I am confident that, should we have not had the ability to use the Staging and Styling team, then we could have been in a situation with no offers and having to reduce the price. Staging and Styling is something that should be discussed with every homeowner, as it can make a huge difference, both in value and time on the market."
Contact us
Our premium property staging services use their design excellent to maximise the value of your property to accelerate your sale. Get in touch with Fine & Country Property Staging to find out more today.
Thinking of selling your home? Our Fine & Country agents have a sophisticated, intelligent and creative selection of services and marketing tools to deliver a unique marketing approach to selling your home. Get in touch with your local Fine & Country agent today.