Here at Fine & Country we offer a bespoke lettings service tailored to your needs and lifestyle.
Whether you choose our Full Property Management or Tenant
Find Only we provide the same focus, local knowledge and attention to detail to ensure your experience with us is one you will want to tell your friends and family about.
With over 35+ years of experience within our office you can trust our advice and guidance throughout the process.
We pride ourselves on marketing your property to the best possible standard, offering floor plans and enhanced photography ensuring we reach the best possible tenants on your behalf. 
With over 350 offices in 19 countries we ensure your property is reaching the highest calibre tenants whether they are in in Norfolk, London or as far as USA or South Africa. Our international presence means that all of our offices will also be talking to potential tenants for you.
Once your tenant is in the journey doesn't stop there! 99% of tenancies are ended by the tenant so by regular contact throughout their stay we insure you are kept up to date with how they feel so they stay longer and you maximise your return.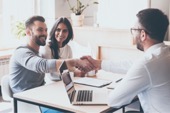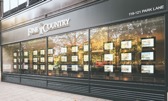 E-Mail OfficeTel: 01379 646020